Nissan Tires Sales and Services in West Bend, WI
Purchasing a Nissan vehicle can be a great long-term option and a very exciting time. When you get a Nissan, you will be getting a vehicle that can provide you with a reliable and durable mode of transportation and also a great overall driving experience. To keep your vehicle safe when you are driving, you need to continue to have a good set of tires. When you come to a Nissan tire center, the professionals can provide many different services.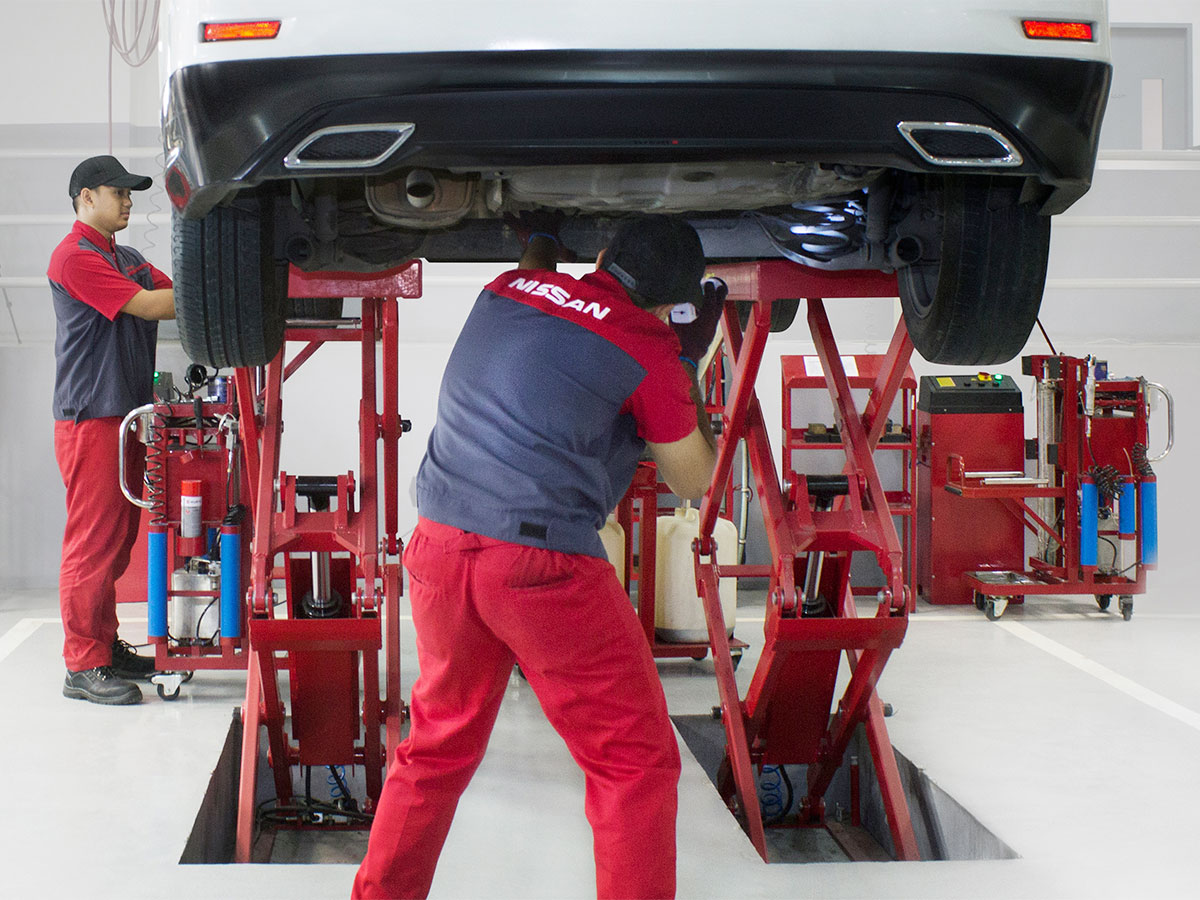 Tire Inspections
One of the tires services that you should have done at least a couple of times per year is a tire inspection. Eventually, even a good set of tires will start to show some signs of wear and tear. This can include reduced tire pressure, weakened tire treads, and even small holes or cracks. The tire center professional will be able to check your tires carefully and to see if you are having any of these issues. If necessary, they can then provide you with additional repairs.
Rotation and Balancing Services
Over time, your vehicle will continue to become less balanced and evenly weight disbursed. When this occurs, one of your tires and wheels is bound to take on a lot more weight and pressure than the rest. If this occurs to your car, it could cause a variety of issues, including quick deterioration of your tires.
Fortunately, a professional tire center can provide you with a variety of services to correct this. Proper tire rotation will ensure that each tire takes a turn at handling more of the weight. Wheel alignment and tire balancing services can help prevent these issues from getting worse.
SCHEDULE SERVICE
New Tires for Sale
Eventually, all people are going to need to get a new set of tires. When you are in need of tire sales, a good tire center will help you to find the right type of tires for your vehicle. This will include analyzing your personalized situation to make sure you get the set that protects you as well as possible.
Russ Darrow Nissan of West Bend Tire Center
Whether you need to have your tires inspected, repaired, serviced, or if you need new tires for sale in West Bend, WI, you should come to Russ Darrow Nissan of West Bend. The Russ Darrow Nissan of West Bend service and tire center is a great option for anyone that is in the West Bend, Hartford, Jackson, Slinger, and Kewaskum areas. When you come here and take advantage of the local services, you can be assured that your tires and entire vehicle will be in great shape. This will keep your vehicle safe and efficient for years to come.
Dealership Amenities
Nissan Factory Trained Technicians
Use Only Genuine Replacement Parts
Comfortable Lounge
Courtesy Local Area Shuttle
Magazines
Complimentary Coffee
Russ Darrow Rental Program
Darrow Group Gold Rewards Program
Open Saturdays