2019 Nissan Sentra near Cedarburg, WI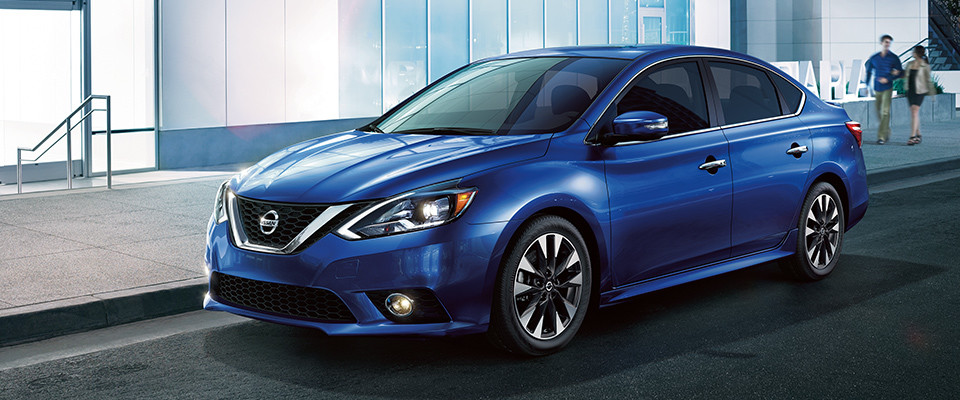 View 2019 Nissan Sentra Inventory
2019 Nissan Sentra For Sale Near Cedarburg, WI
The 2019 Nissan is a highly affordable compact car that comes with many options. If you're in the market for something that'll be inexpensive to drive and serve you well for years to come, one of the 2019 Nissan Sentras that are for sale near Cedarburg, Wisconsin will serve you well. Here's a step-by-step guide on how to find the perfect one.
Step 1: Manual or Automatic Transmission?
First, decide whether you want a manual or automatic transmission. Most drivers go with an automatic, and the 2019 Nissan Sentra's Xtronic continuously variable transmission is an excellent one. Some drivers, however, prefer a manual either for budget or performance reasons.
If you do want a manual transmission, you'll have limited trim choices and can skip step two. Go with the 2019 Nissan Sentra S for the lowest possible price, or get the 2019 Nissan Sentra NISMO if you want an exhilarating driving experience. These are the only two manual transmission options.
Step 2: Which Trim Level?
Assuming you opt for an automatic transmission, you'll have your pick of the six trim options as they're all available with the Xtronic CVT. The options naturally vary in features and price, but each can be grouped into either a performance-oriented or a comfort-oriented category.
If you prefer a car that prioritizes performance, look at the 2019 Nissan Sentra SR, SR Turbo and NISMO cars for sale near Cedarburg, WI. These trims offer varying levels of improved performance:
The SR adds larger wheels, a rear spoiler and some cosmetic upgrades
The SR turbo adds a 1.6-liter direct-injection gasoline engine that's turbocharged
The NISMO adds even larger wheels, a sport-tuned suspension, high-performance tires and more
For a more conventional ride that focuses on comfort and convenience, check out the 2019 Nissan S, SV and SL cars for sale near Cedarburg, WI. Which one is most appropriate for you will depend on your desired features:
The S is an affordable entry-level trim with all necessary features
The SV adds smartphone integration via Apple CarPlay and Android Auto
The SL adds premium Bose audio, leather upholstery, fog lights and more
Of course, you can check out each of the various trims' features in person if you come to Russ Darrow Nissan of West Bend for a test drive. Our dealership is open six days a week, and we're nearby at 2665 W. Washington Street in West Bend.
Step 3: What Exterior and Interior Color Combination?
After the trim selection, the hardest decisions are over. The next step is to pick which exterior and interior color combination you want. There are a few options, and this is entirely a matter of personal preference.
Step 4: Any Additional Packages?
Depending on the trim you select and what features you want onboard, there may be a package or two to consider adding. Package options vary with the different trims, but all of the options offer a group of desirable features at an affordable and value-oriented price. If you want a specific set of features, this can be a great way to get them.
Get the Perfect 2019 Nissan Sentra
To find the 2019 Nissan Sentra that's for sale near Cedarburg, WI and has all the features you want, come to Russ Darrow Nissan of West Bend. We're nearby at 2665 W. Washington Street in West Bend and open six days a week. Most importantly, our team is committed to helping you get the perfect 2019 Nissan Sentra and will do whatever they can to assist you.
Contact us about the 2019 Nissan Sentra
Sales Hours
877-751-5115
| | |
| --- | --- |
| Monday | 9:00 am - 9:00 pm |
| Tuesday | 9:00 am - 9:00 pm |
| Wednesday | 9:00 am - 9:00 pm |
| Thursday | 9:00 am - 9:00 pm |
| Friday | 9:00 am - 9:00 pm |
| Saturday | 9:00 am - 5:00 pm |
| Sunday | Closed |